The small stone house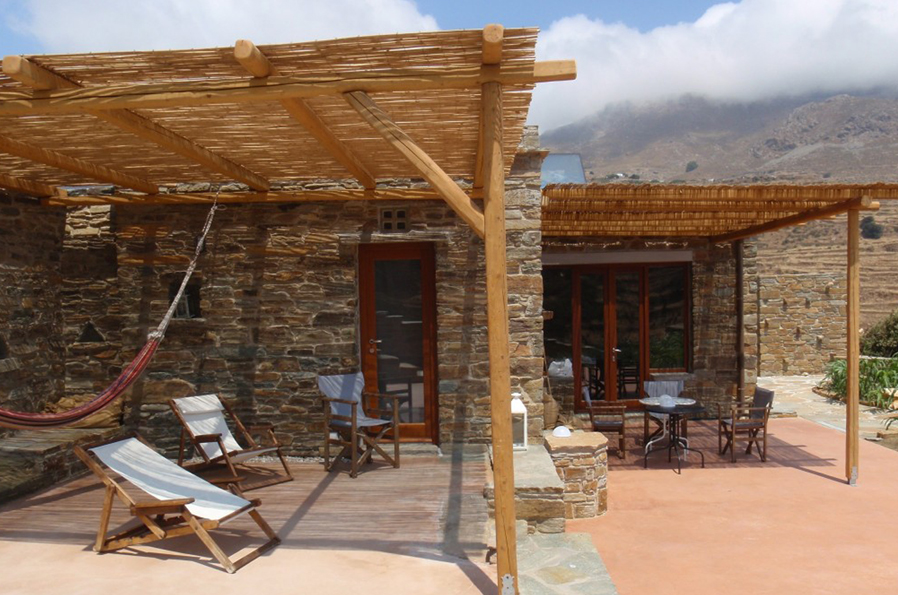 Tinos ecolodge Greenhouse harvesting winter 2021
Winter has come and the greenhouse is very productive with Baby leaves, Red and Green Swiss chard, Spinach, Lettuces and Asian Greens. This winter we are starting to deliver veggie boxes to friends and locals, everything organic and everything delicious! Be part of our veggie box scheme and contact us for further information at info@tinosecolodge.gr
Tinos ecolodge Hydrousa HORIZON 2020 project
Part of the Hydrousa project is to construct a new cistern in order to increase water collection capacity by 80q.m  in order to irrigate the new plantations of herbs, capers, vines and fruit trees of the Ecolodge. Also to construct a greenhouse to increase crop production in winter months and diversify the agro/tourism economy of the ecolodge.
Herb plantation and school guided tours
Planting Oregano, Thyme, Lavender, Rosemary, Caper, Helichrysum, Dictamus and Sage for small scale dried Herbs and essential oil production. A tour around the Ecolodge showing some of the low-tech Nature based systems for water treatment, sanitation and rain water collection. Some of the actions were carried out within the Horizon2020 project Hydrousa.
Tinos ecolodge winter timelapse 2015
So a lot of things have finished up, cistern, roof, wind protection walls, one veranda………but still there is long way to go in the next 4 months…
Tinos eco lodge autum timelapse
See us sweat for our dream…….this is a timelapse viedo of the first 4 weeks of the construction site
filmed with: Gopro2
filmed by: Rafael Krause, Nicolas Bedau
edited by: Raffael Krause, Nicolas Bedau, Gerard Cañadas
Musik: See You Later by Pitx featuring Fireproof Babies, Bmccosar, License: CC
Tinos eco lodge construction
See us sweat for our dream…….this is a timelapse viedo of the first 4 weeks of the construction site
filmed with: Gopro2
filmed by: Rafael Krause, Nicolas Bedau
edited by: Raffael Krause, Nicolas Bedau, Gerard Cañadas
Musik: See You Later by Pitx featuring Fireproof Babies, Bmccosar, License: CC